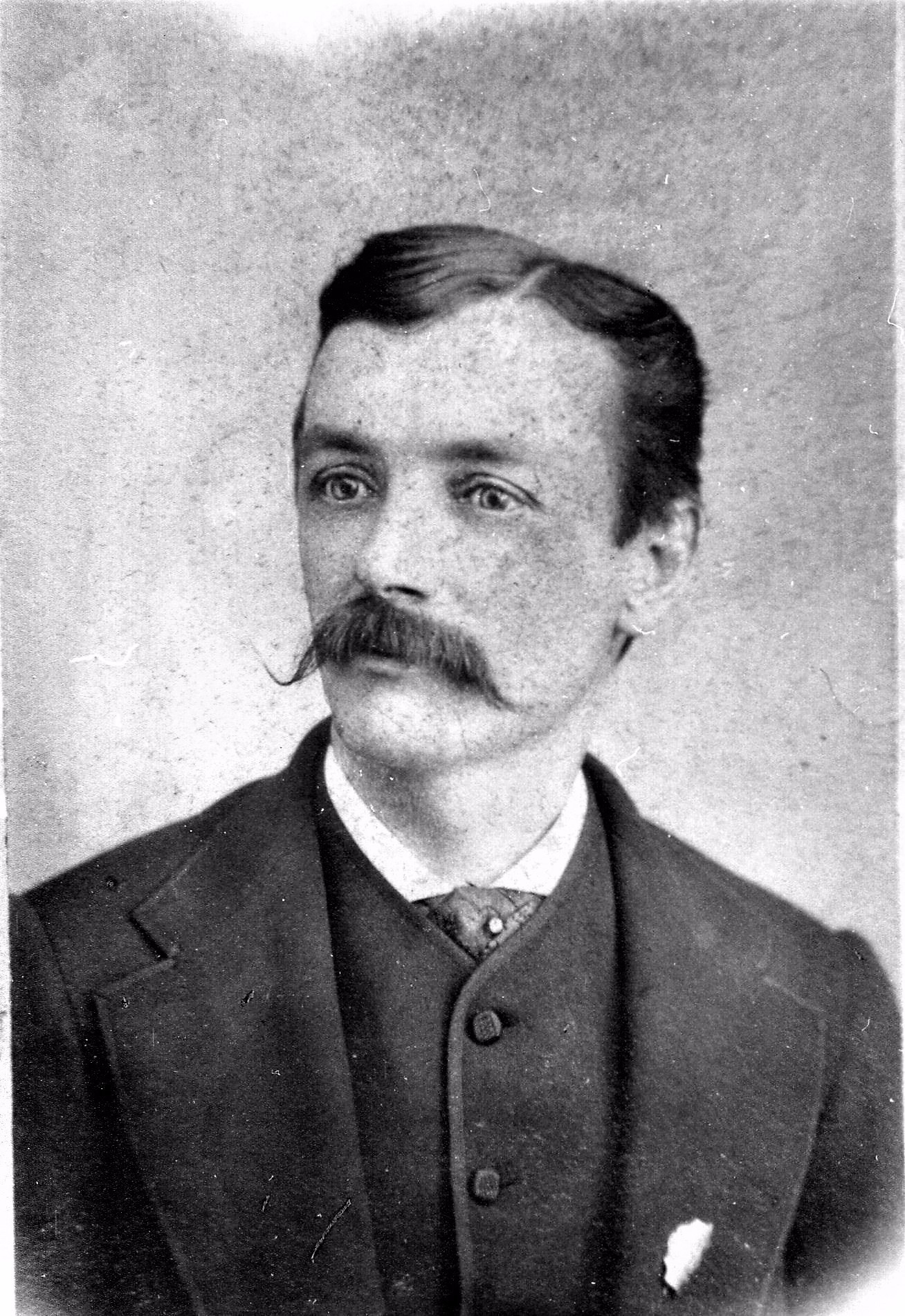 John Deardorf Sourbeck, was the son of Joseph T Sourbeck and Mary Ann Deardorf. He was born on February 27, 1849 at Lewistown, Mifflin County, Pennsylvania. On January 8, 1869, he married Katherine Fitzpatrick, at Bellefonte, Centre County, Pennsylvania. She was the daughter of Lawrence Fitzpatrick. He died on May 10, 1926, at Bellefonte.
When John was seven years old his parents came to Bellefonte, and took charge of the Garman House. Built in 1887 as an opera house, the Garman Opera House was converted in the 1930's to a movie house. It closed in the 1960's and became a warehouse. It became a movie house again in July 2000 showing art, foreign, and first run films. The Garman Opera House closed once more in October 2008, and was put up for sale. It was demolished in late 2013.

it was here where he received his education in public schools. When a youth yet in his teens he decided to go to work and became a driver of a delivery wagon of the Reynolds mill.

Later he decided to go into the candy and confectionary business and remarkable coincidence is that his first venture was in a building on the same location on High street where he did his last work before being taken sick in the candy store of Hugh G. Wagner, whose stored burned down and he went into business on Pine street, where he was located for a few years then moved into a room in the Brockerhoff house block, which became the Crosby jewelry store, where he sold cigars, candy and confections.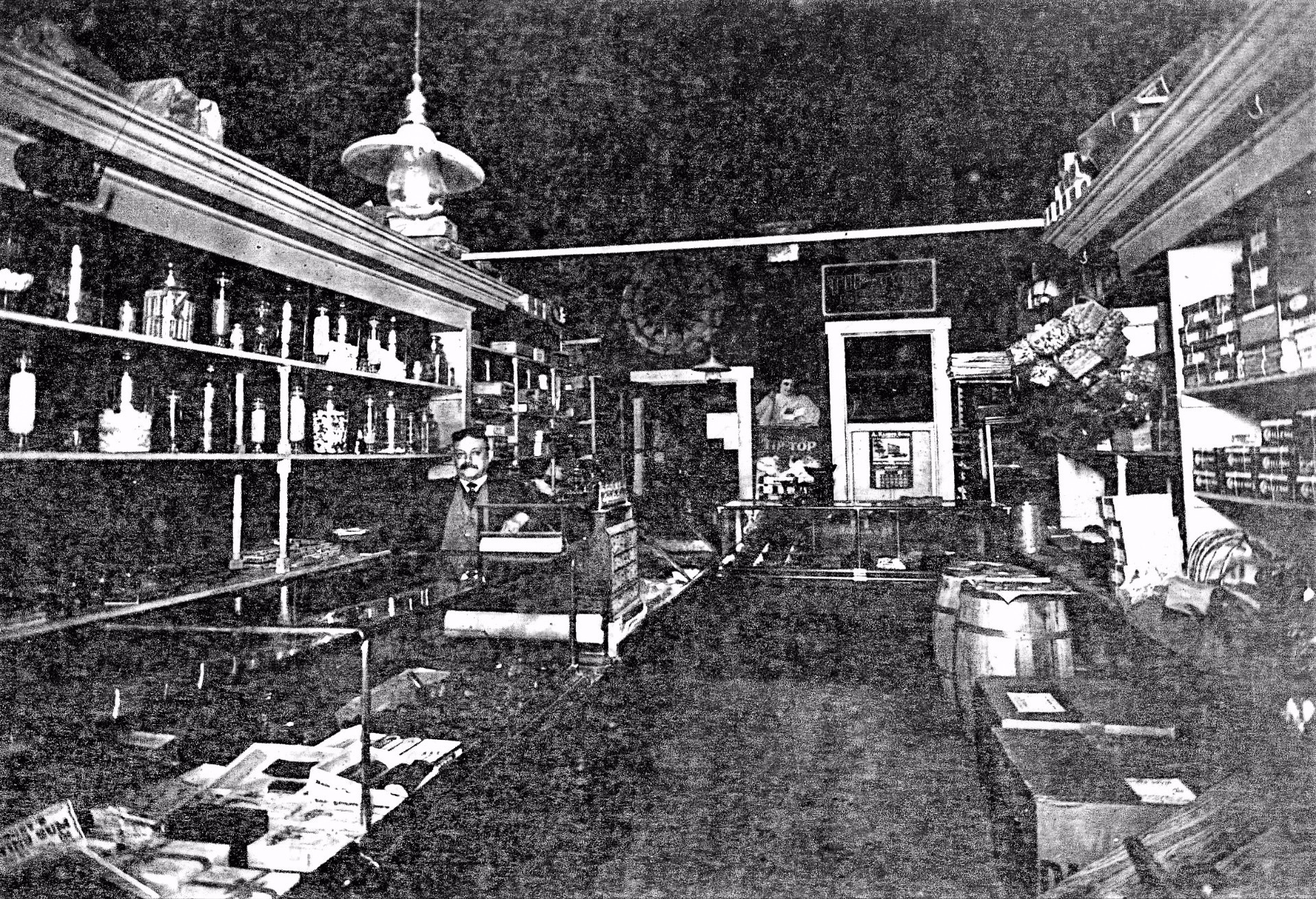 Received this xerox copy below of John in his store from Mary (Comstock) Hull, daughter of Charles Comstock & Dorothy Sourbeck. She wrote on the back: "This is my grandfather John D. Sourbeck. The calendar shows 1914 under magnifying glass. The barrels on the right held oyster crackers, sold by the pound. My grandfather lost a diamond ring in the crackers. The customer that found the ring in his purchase returned the ring. The second barrel held fine cook granules. Grapes were shipped in the cork and arrived in good shape for holiday dining. Dorothy Hull"
In September of 1879, John, in connection with Mr. A.R. Agnew, proposed to embark in the manufacturer of cigars.

August 21, 1884, John's wife Katherine, was thrown from her buggy, one of her shoulders was slightly hurt.

During his long life in Bellefonte, John proved a most public-spirited citizen in every way. No project was ever brought up to advertise Bellefonte or to give pleasure to its citizens that John did not espouse most heartily. He gave his time and money to any worthy cause and always seemed the happier in so doing. In brief, he was the type of man that any town could ill afford to lose.

John ran a grocery store and he was a well-known candy maker. He laid claim to being the oldest local merchant in length of time his business had been established, a period close to 50 years of continued success. At 75 he was still hale and hearty a jolly good fellow, well met. He came to Bellefonte with his parents when he was three years old and always remained there, believing as most Bellefonte people do that there is no town like Bellefonte. He began business in the Brokerhoff Building. After getting alone nicely there for ten years, he leased the Brachbill Building, on High street where he found his popular place.