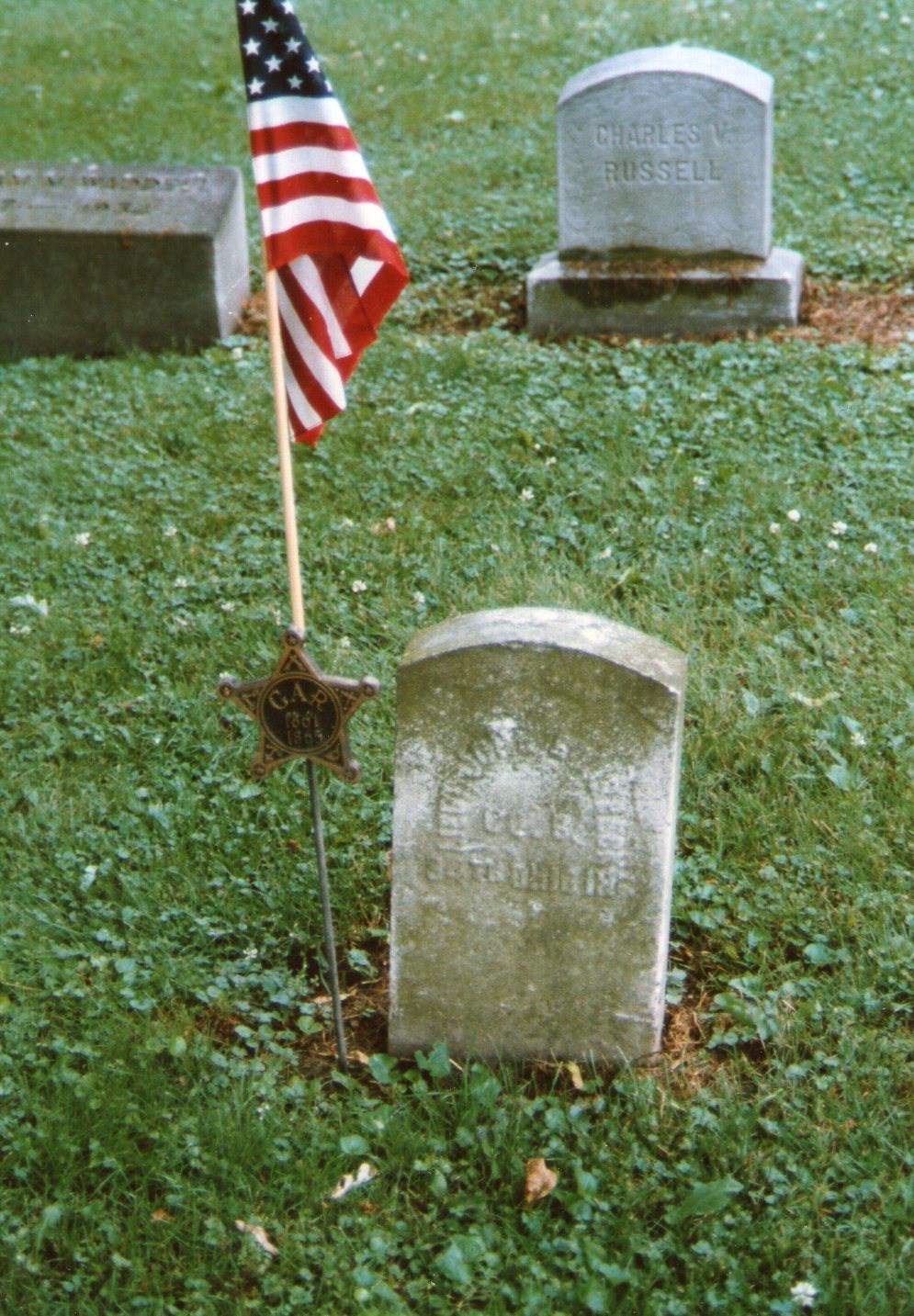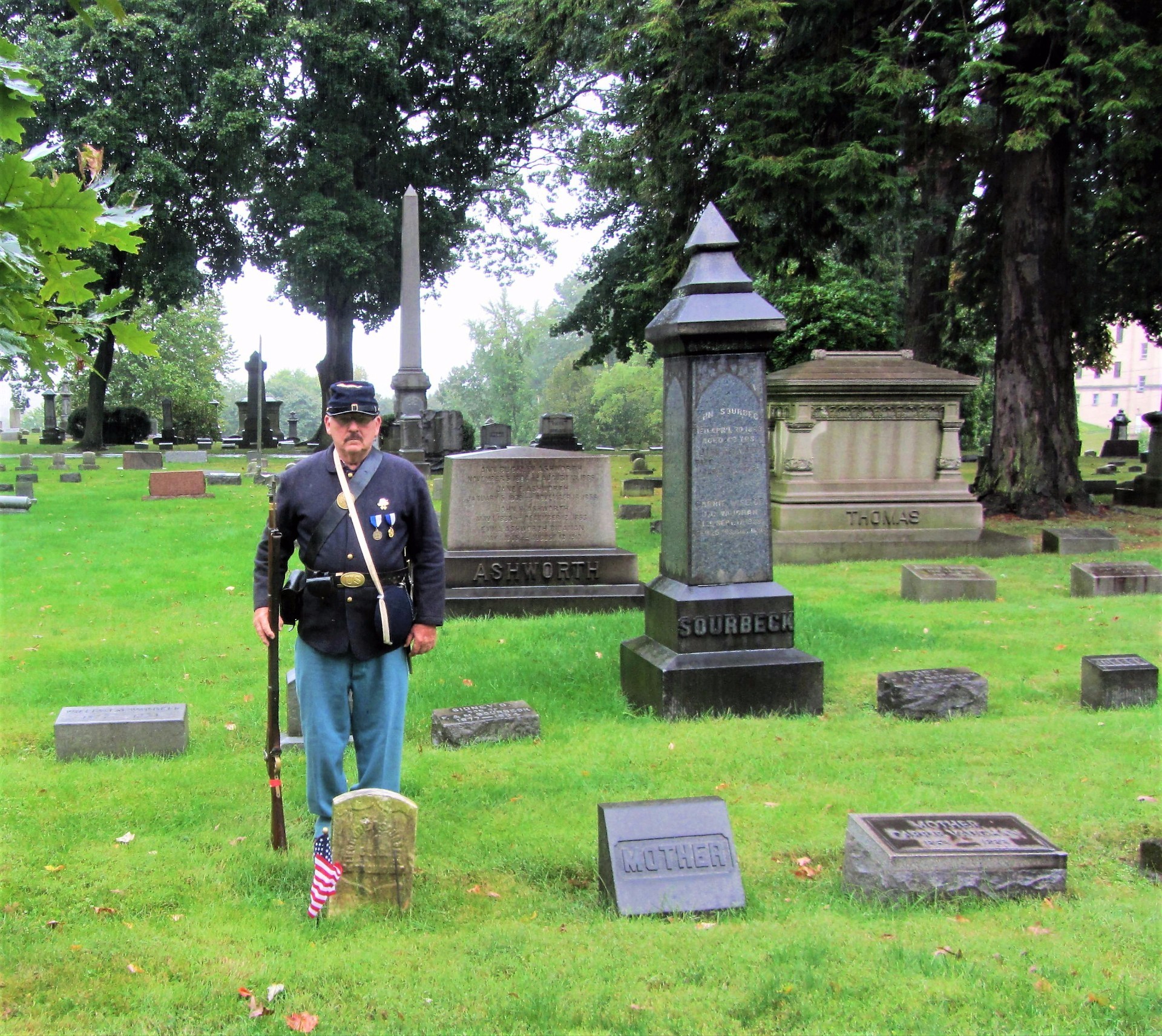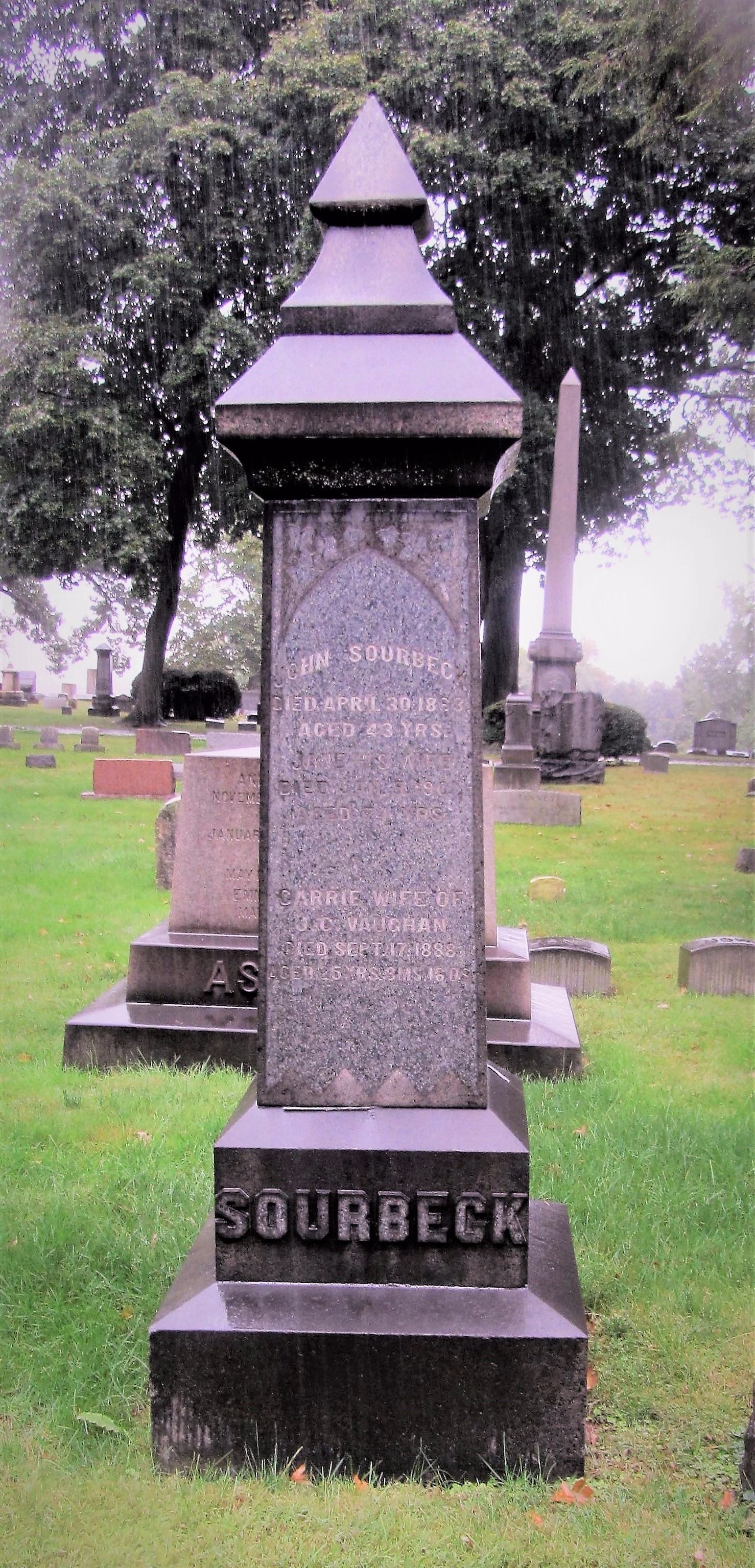 Inscription reads: Lt John Sourbeck Co B 84th Ohio Regm't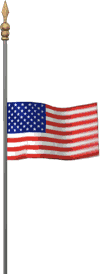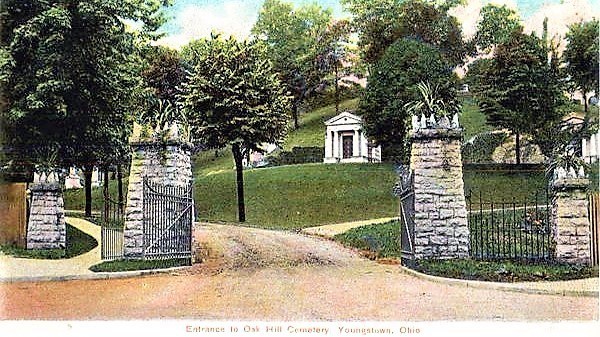 October 2015-Dale Alan Sourbeck, Civil War Reenactor paying respect at John Sourbeck's grave.
Although John did not die at Gettysburg, I have recorded myself reciting the Gettysburg Address, because much of what President Lincoln said applies to all the Union soldiers who died in the Civil War. To hear it click on the start arrow.