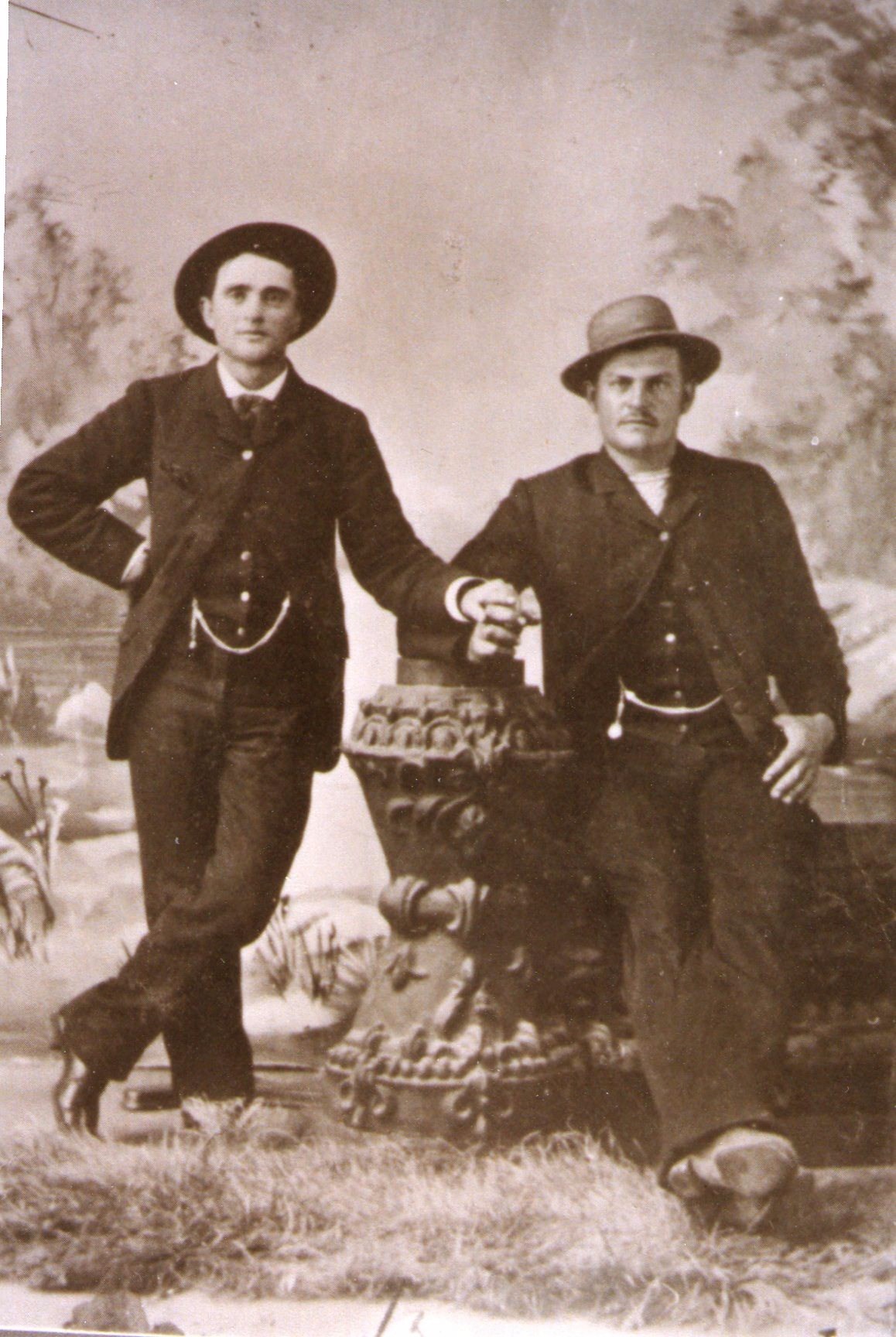 John Riley Sourbeck, was born on September 1, 1857, at Greencastle, Franklin County, Pennsylvania, son of Daniel Sourbeck (1832-1908) and Elizabeth Brewbaker (1836-1916). He married Helena Rose Rice, on September 17, 1890, at Cherokee, Iowa. She was the daughter of Sarah Jane Maskel (1825-1870) and Elmer Ellsworth Rose (1862-1924). John Died on September 14, 1915, at Johnson, Big Stone County, Minnesota.

Left-photo was made from a reproduction of the original tintype photograph given to Mylan (Mike) E Walter by his grandmother, Helena Rice Sourbeck in 1942. John Riley is sitting, standing is his brother, Daniel Webster Sourbeck (1861-1894)

Right-photo-The lady on the left is Althea Fisher (1899-1954), Daniel Patrick Sourbeck's (1897-Deceased) wife; the lady on the right is Helena Rice-Rose-Sourbeck-Chapman, (1867-1945) John Riley Sourbeck's wife. The little boy is Helen's grandson, Kenneth John Sourbeck (1920-2005) and the little girl is believed to be her granddaughter, Lucille Althea Sourbeck (1922-2005).
In 1991, I communicated with Mylan (Mike) Elwood Walter (1918-2003), both by letters and the telephone. His letters were so detailed concerning John and some other relatives. I have enclosed those letters on this website for your review. Also, I have enclosed documents that were sent to me by Constance Edna (Egge) Sourbeck (1922-2005), wife of Kenneth John Sourbeck, (1920-2005) grandson of John Riley Sourbeck. These documents were found in a relative's old farm house. Click on NEXT.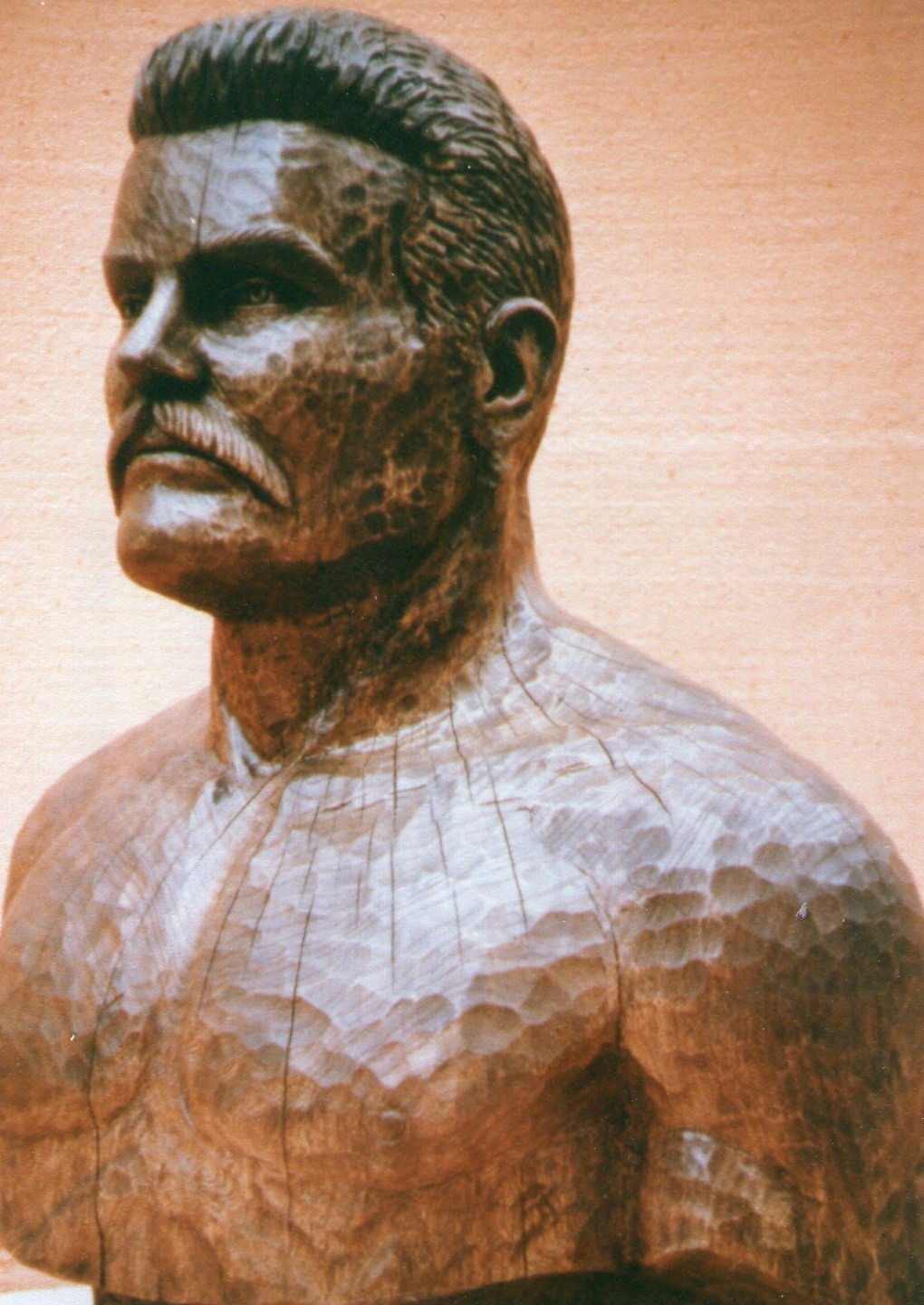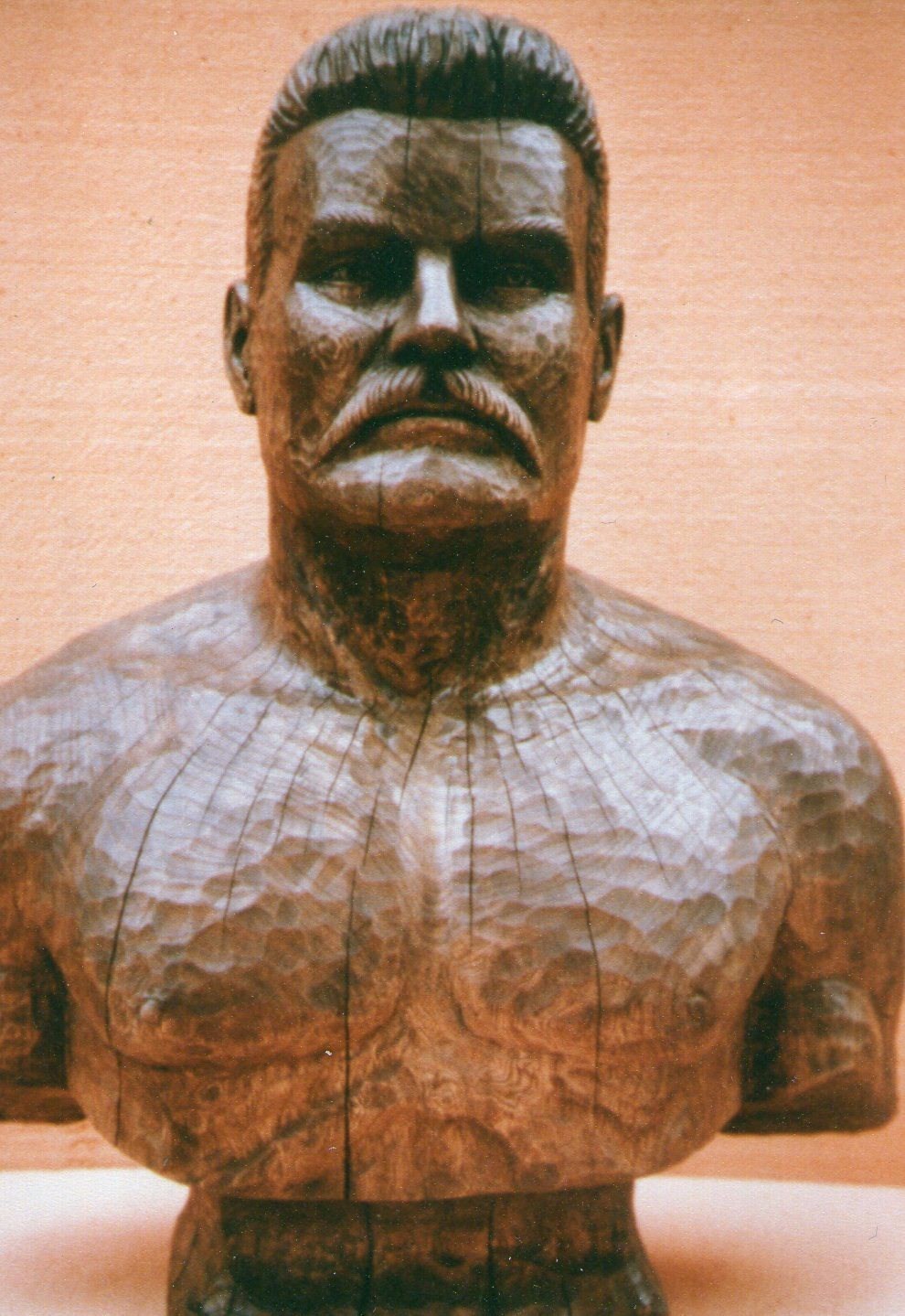 Photo of Wood carving of John Riley Sourbeck-received from Mylan (Mike) Walter. John was Mike's grandfather