While Daniel was residing in New Brighton, he met Eliza Downey, a widow, who was the proprietor of a local hotel They married and the hotel's name was changed to the Sourbeck House.
One of the well known visitors to the hotel, was President Zachary Taylor (right). He was taking a buggy ride throughout Beaver County, drumming up votes for his upcoming election. Zachary Taylor (November 24, 1784 – July 9, 1850) was the 12th President of the United States, serving from March 1849 until his death in July 1850. Before his presidency, Taylor was a career officer in the United States Army, rising to the rank of major general. Taylor's status as a national hero as a result of his victories in the Mexican–American War won him election to the White House despite his vague political beliefs. His top priority as president was preserving the Union, but he died 16 months into his term, before making any progress on the status of slavery, which had been inflaming tensions in Congress. He remains the only President to come from Louisiana.
The hotel was located close to the railroad tracks and the Erie Canal. Daniel had the guests picked up by horse and buggy, some chose to walk the short distance.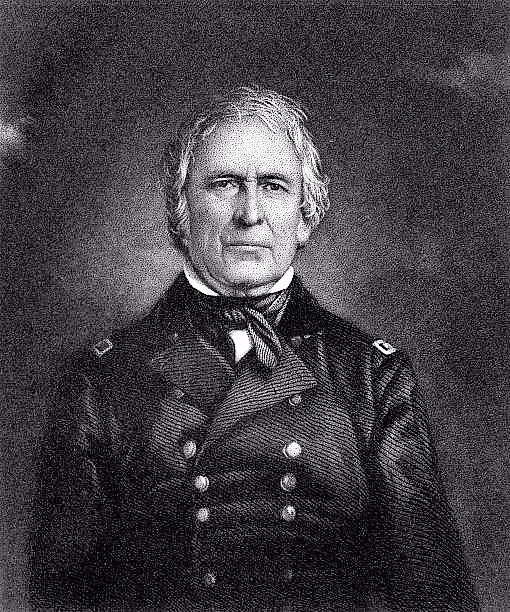 In 1978, my daughter Dawn Marie Sourbeck and I went to New Brighton to see if the hotel, was still standing. We thought we found the corner where it was, but we were sitting in an opened graveled area scratching our heads. We did some more research and discovered that the hotel had been destroyed by fire in 1976. Click on NEXT