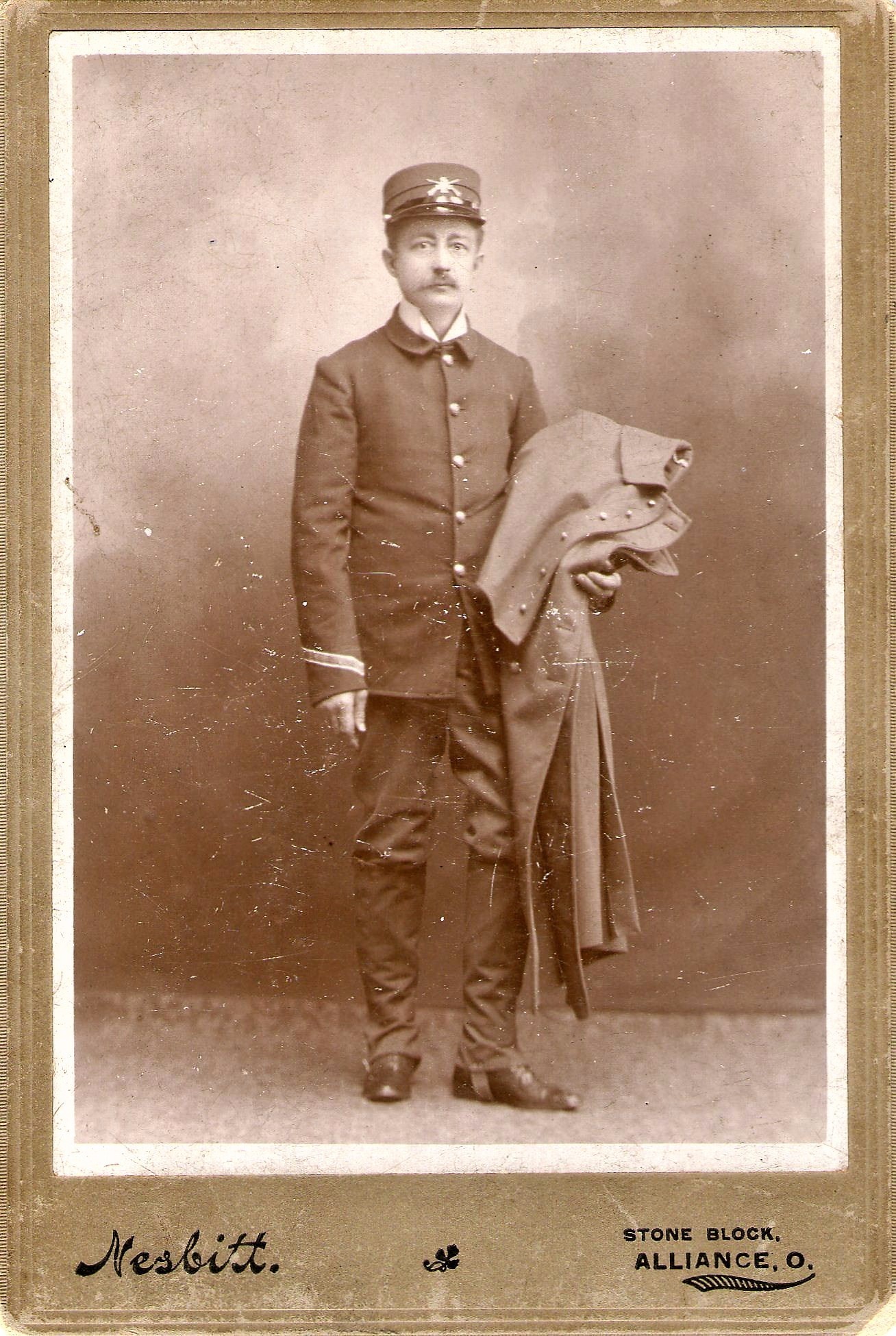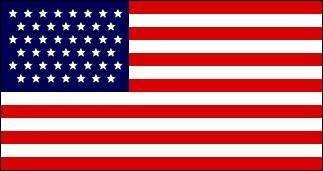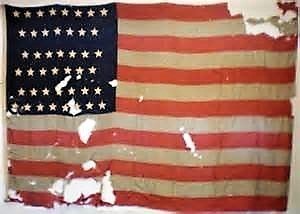 8th OVI Spanish American War Regimental Battle Flag
SPANISH AMERICAN WAR - The Spanish Government regarded Cuba as a Province of Spain rather than a colony and they vowed to defend their rights. The United States Government did not have the same opinion and the situation escalated. President McKinley sent the USS Main to Havana, Cuba Harbor to protect Americans. On the evening of February 15, 1898, the Main lit up the night with a tremendous explosion, as show blow.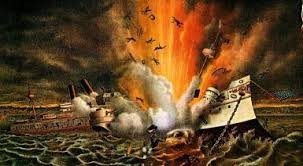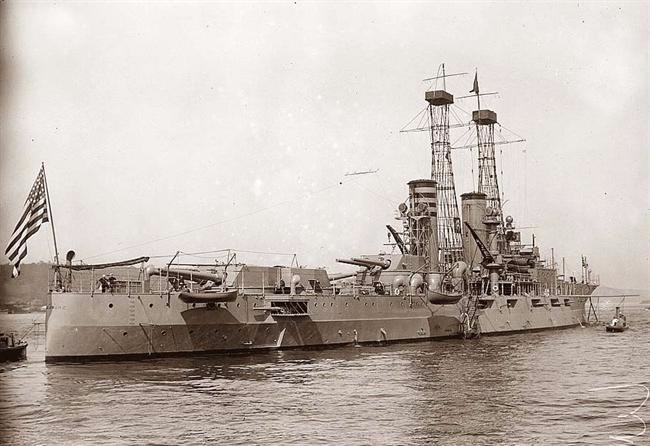 Spain declared war on the United States on April 24, 1898. The U.S. declared war in Spain on April 25, 1898, with a retroactive date of April 21. The same day that the U.S. declared war on Spain, Alva who was still single at the time, enlisted,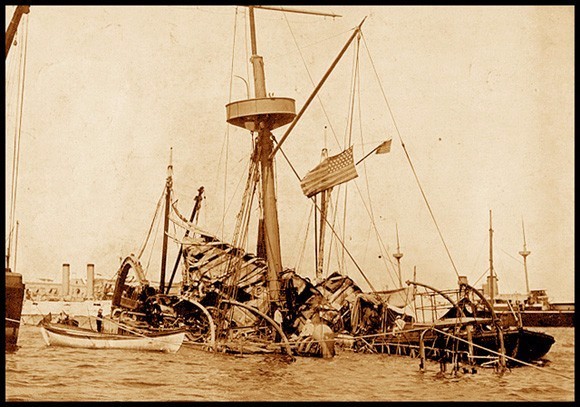 Remains of the Main in Havana Harbor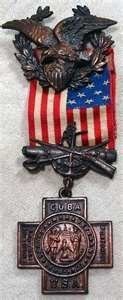 Photo of Alva received from Edward Robert Sourbeck (1919-2006). Written on back, "Merry Christmas 1899 To My Nephew William W. Sourbeck, (1899-1976) A. L. Sourbeck"